eBay Scams: Crooks Getting More Aggressive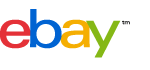 Benjamin Sutherland
writes
in
Newsweek
:
Last November, Chinese banker Jacky Chung searched the online auction Web site eBay for a model 5035 Patek Philippe watch. He found one offered by a woman in New York City. Her eBay account showed that she had sold numerous Swiss watches, and all her customers had posted positive feedback after their transactions.





Chung bid on the watch, won the auction, and wired $10,600 to her bank in New York. The woman e-mailed the tracking number of a package shipped, curiously, via Canada Postes in Quebec City. Six days later the envelope arrived at Chung's home in Hong Kong. It contained a car catalog, ripped up for good measure. "I think she just wanted to humiliate me," says Chung, who e-mailed eBay repeatedly, seeking redress. Five days later the San Jose, California-based company responded, inviting Chung to contact the authorities instead.



The FBI suggested Chung talk to the police in Hong Kong. A police officer in Hong Kong told Chung to forget about it—such fraud is widespread.


More
here
.